Patricia J. - Experienced Tutor specializing in Math, ELA and Test Prep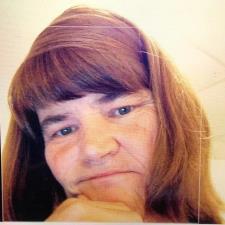 $25 / hr
Cambridge, MA
20 miles Travel Radius

In-person + Online
Hi, I'm Patricia, but you can call me Patty. I graduated with a Bachelor's Degree in Speech Pathology, and a Master's Degree in Elementary Education. I also have an Educational Specialist Degree in Curriculum & Instruction/Secondary. I have worked as a tutor serving upper elementary through high school students for the past 9 years. As a classroom teacher, these two fields have been a perfect blend to help my students grow in the areas where they struggled most. It has also been a great joy t...
Reviews
Patricia started working my daughter. Whi was Gavin a tough yes with Algebra 2. Thank god for her, she made math fun again. My daughter now has a better understanding of how to grasp factoring quadratic equations. I would highly recommend her.
- Rosemarie E. from Boston, MA
I can?t say enough good things about Ms Patty! We?re so lucky to have found her and hope to use her until graduation!
- Tamara w. from Metairie, LA
Patricia really takes time to teach and go through each step. My son is feeling more and more confident with Algebra.
- Shametra M. from Austin, TX
Holden is a shy kid but felt very comfortable working with Ms. Patricia! He is looking forward to learning more from her. I believe Holden will be able to advance in his ELA class with this tutoring.
- Kim S. from Dahlonega, GA
My kids love working with Patty! Both children are on IEP's one is dyslexic the other has ADHD and Patty knows exactly how to provide the instruction to cater to their needs. Wish I found her sooner and excited to continue.
- Tomeka C. from Mattapan, MA
Search More Tutors in the UCLA Area