Randall R. - Tulane PhD Student for Math and Statistics Tutoring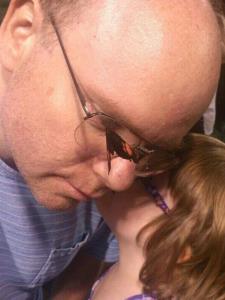 $125 / hr
New Orleans, LA
40 miles Travel Radius

In-person + Online
I am enrolled as a PhD student in biostatistics. I currently hold a Master of Science in mathematics (statistics). My areas of expertise are probability and statistics (particularly biostatistics) , high school math (algebra, geometry, and pre-calculus), college math (pre-calculus and calculus), microeconomics, game theory, and econometrics.

The method I have found works best is to have the student try to identify why the class is not going well. Often students get behind and get frustrated...
Reviews
Extremely knowledgeable and patient. Would highly recommend. He was available at the time I needed and helped catch me up for a test the following day, Calculus 1.
- Deborah D. from New Orleans, LA
He is an amazing tutor who really helped me get the material!! I love working with him and It has been very efficient tutoring sessions. I have a learning disability so it is very hard for me to learn math, but he is helping me understand very well what is going on in my college statistics course.
- Gabriela R. from New Orleans, LA
I'm a Tulane student, and I couldn't survive econometrics without Randall! Super knowledgeable and great at communicating difficult concepts! Easy to schedule!
- Michael B. from Oak Park, CA
Biostatistics 6030. Really helped. Great teacher . Knows info inside and out and presents in a clear and understandable way .fabulous resource.
- Elizabeth D. from New Orleans, LA
Randall was so helpful and professional. He assist me with regressions analysis and T tests. He really made things so much easier to understand.
- Diane S. from New Orleans, LA
We reviewed for a test. We worked on hypothesis formation. We reviewed the differences and similarities between the Z, t, and chi-square distributions. We reviewed the difference in proportions versus the difference in means.
- Myles D. from Pearl River, LA
He enabled me to understand the relationship of confidence intervals with z and t scores. An easy guying and very patient guy; he was able to help me even though I fully didn't understand how to ask questions about my material.
- Derrick S. from Temecula, CA
He is an absolute rockstar and explains statistical concepts in a crystal clear manner. I give him my highest recommendation--just don't book him too much, because I'll be working with him a lot in the future! ;-P
- Monika K. from West Bloomfield, MI
How to use SPSS to analyze descriptive data. He also tutored me on how to use graphics to illustrate measures of central tendency.
- Bert B. from Kenner, LA
Search More Tutors in the UCLA Area