Rita J. - Seasoned Professional Graphic Designer and Instructor- Adobe Certified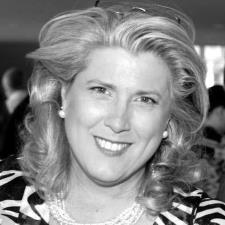 $60 / hr
West Palm Beach, FL
15 miles Travel Radius

In-person + Online
Seasoned Graphic Designer who has worked for large and small organizations using industry leading software as my first career. I have taught Digital and Web Design classes in both the public schools system and the college/university environments now for over 12 years. Life-long learner keeping skills and trends up-to-date.

I have degrees in Fine Arts, Business, and Graphic Design and certifications in Multimedia Design. I am a certified teacher in the State of Florida in both Art and Busine...
Reviews
Hi Rita, Thanks for being so patient with all my endless struggles with trying to get the video chat and screen share to work! You were so knowledgable, kind, and offered some great tips. Would definitely come to you again. Again, thanks!
- Nicole T. from Hillsboro, OR
Rita is definitely a seasoned graphic designer who is excellent on all levels in tutoring. I thoroughly enjoyed her instruction and look forward to the next. We accomplished each of my goals on time and I even learned so much more than what I imagined. Thank you Rita!
- Stayce L. from Bradenton, FL
First of all, Rita literally responded within minutes of me contacting her - even though it was past midnight her time. She then quickly set up our session for the following day. The class itself was a very quick training in how to get past my obstacles with Illustrator, and even though I presented a bit of a challenging issue she had it solved in under 15 minutes. She is very personable, patient to listen through the ideas I am trying to create, and pleasant to work with. I highly recommend her!
- Marie A. from Irvine, CA
Rita taught me photoshop basics. She is easygoing, understanding and intuitive. Rita is very knowledgeable and is s great teacher. I highly recommend her to students both beginning and advanced. She is easy to schedule with and work with
- Amy G. from Lake Worth, FL
Search More Tutors in the UCLA Area