Steven M. - Berkeley Graduate, Programmer, Experienced Teacher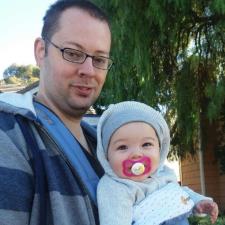 $88 / hr
Stevenson Ranch, CA
40 miles Travel Radius

In-person + Online
I have 15+ years of experience as a software developer, and 9+ years as a teacher. I am currently helping industry professionals, and college and high school students in C, C++, Java, JavaScript (and jQuery/AJAX), PHP, Python, SQL, C#, and ASP.NET. My career has been in web and video game design, and training and managing other programmers. I earned my CBEST and TEFL teaching certifications 9 years ago and have been teaching ever since.

I am eager to work with students who are falling behi...
Reviews
Steve helped me understand multiple topics that greatly improved my abilities. He is a nice teacher that genuinely cares about his students.
- Joe O. from Chicago, IL
Learning Python coding and Steven knows his stuff. Made it very easy to follow and showed me things I had been missing. Glad I found him and looking forward to my next session.
- Naomi C. from Los Angeles, CA
I was lost on a programming with Python assignment that I had, but Steven helped me complete the Python assignment with ease. He did not have all the answers, but was able to point me in the right direction.
- Robert L. from Parkton, NC
Steven helped me know the functions of some methods in much more depth and with much more insight than my teacher had given me. He also gave me ways to remember certain rules and syntax, such as that compareTo goes in order from left to right just like a regular expression. Great teacher overall.
- Elia D. from Boca Raton, FL
Very good tutor! Patient and very knowledgeable! Great at critical thinking and helping to pick out problems. Very highly recommended for anyone!
- Asron D. from Lehi, UT
Helped with with algorithms and walking through the different steps needed. I don't have a huge CS background, but working with Steve made some of the concepts I was learning much more clear.
- John M. from Houston, TX
First off did me a really huge favor and scheduled me in last second when I was frantically looking for help, so big thanks again for that! Kept me engaged the whole time, and even taught me things I didn?t even know yet but will be really useful to my career. (I even learned some stuff that interested me in general!) Explained everything in a way it made sense in such a short amount of time, highly recommend contacting him for tutoring!
- Gina F. from Aquebogue, NY
Steven gave me incredibly clear explanations of what my code was supposed to do and how to get there. He did a fantastic job of making sure I understood what he was saying, and how what I was doing was either right, wrong, or close. WONDERFUL teacher.
- Bethany H. from San Francisco, CA
Steven has an ability to identify where and when to aid my roadblocks of learning something and then steps in not only to explain how but walks you through in a specific calculated way custom to your thought process. Excellent tutor.
- Michael B. from San Francisco, CA
Generous , forgiving , knowledgeable. Tried to fix the issue rather than run it through the same old process just to please and appease . Commands respect. Shows confidence.
- Kevin S. from Lorton, VA
Really great tutor, would definitely meet with him again. He helped me with something in about an hour that I had spent ~8-10 hours on previously. Very knowledgeable.
- Kaylee K. from Jersey City, NJ
Steve helped me with understand java and GI codes. He knows what he?s talking about and knows to work with you. I would highly recommend him for any computer science course work.
- Anthony D. from Baltimore, MD
I enjoy working with Steve on my school assignments. He's very professional and makes programming easy to understand. He's always quick with responses.
- Daniel C. from Thornville, OH
Steven is very knowledgeable about resources on the web for a budding programmer. He seems quite familiar with the coursework of AP Computer Science and College Level CS courses.
- Gagan B. from Millburn, NJ
Instructor provided help with foundational concepts in PERL programming. Reviewed programming exercises and answered all questions thoroughly. Instruction style includes helping student work through problems to solidify material.
- Eric J. from Centreville, VA
Steven helped me very quickly learn more of the methods that are used regularly to supplement the text book lessons that are so easy to find. In the world of CSS, there are so many ways to accomplish a desired outcome, that he helped me bridge the gap in my knowledge to do something that is a mixture of traditional methods but in a custom recipe. Well done!!
- Scott R. from Oakland, CA
What CAN'T this dude do?! I just might actually graduate! Don't bother with anyone else because you'll end up paying and having nothing to show. Just spend the money on quality...And you'll even learn something. ??
- Engrid P. from Lawrenceville, GA
Extremely knowledgeable tutor here! Really enjoyed my experience going over HTML5 and CSS3 with him, specifically regarding media queries. I am a very visual learner, and he demonstrated a way to create a responsive site that resonated with me. Now I feel more confident. I will absolutely be seeking him out again for lessons both in frontend and backend development. Thanks, Steven!
- Caroline B. from Cape Elizabeth, ME
He can explain in one hour what it takes others two or more hours to explain. Knows how to break down very technically concepts with great analogies and parallels to concepts within and outside Computer Science.
- Caleb I. from Dearborn, MI
Steven helped me with my Java programming assignment. Steven helped me to understand the difference between Queues and Stacks and how each concept can be applied in a program. Steven is an awesome teacher. Steve is very knowledgeable and professional. I highly recommend him.
- Thomas L. from Morrisville, PA
Search More Tutors in the UCLA Area