Hiroko Y. - Piano, Singing, and Japanese lesson by a Japanese teacher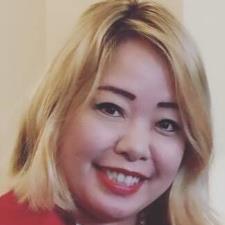 $60 / hr
San Diego, CA
15 miles Travel Radius

In-person + Online
I have taught piano, singing, Japanese, and math over 20 years.

When I was a student, I learned a lot from my tutor one on one. I am specialized in on one-on-one teaching, each student has their own speed for learning. I am here to learn together, to help and to give advises how to over come any difficulties.

I was born and raised in Japan. I finished my college in Japan. Fluent in reading, writing, speaking Japanese.

I have a Master of Music from San Francisco Conservatory of Music....
Reviews
My 5 year old son was extremely anxious about starting Japanese lessons, however Hiroko and her daughter welcomed him with much kindness and patience. She incorporated games and other fun creative ways to foster a positive learning experience. We were very impressed with her professionalism, experience, patience and non intimidating nature. I highly recommend her as a tutor.
- Melissa B. from Del Mar, CA
Greatly helped with Japanese homework which involved writing an essay. Appt was made at last minute, so it was very helpful to find a tutor that quickly.
- Toni S. from Encinitas, CA
Had a great lesson. Hiroko gave me exercises to work on that are tailored to my struggles and that are actionable in the practice room.
- Bill P. from San Diego, CA
Today Hiroko helped me communicate in places like Starbucks. She helped me communicate in terms of placing an order and making a financial transaction as well as requesting particular customizations to ordered products at specific shops like Starbucks. She's very good at breaking down terminology as well as assisting in spelling out sentences and understanding grammar placement in the sentence.
- Rick S. from Trenton, NJ
Search More Tutors in the UCLA Area