Ina C. - physician assistant luvs teaching;unable to practice due to disability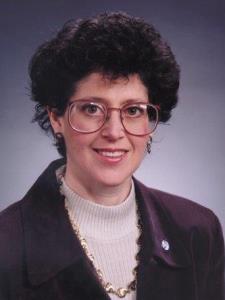 $50 / hr
Sharon, MA
21 miles Travel Radius

In-person + Online
I am a trained physician assistant who has practiced clinically in this field for 23+ years. In my caring for people as I help them get well, I spent a great deal of time teaching people about their problems, how to get well quicker AND how to prevent illness again. I guess in this nature I have taught all my adult life. I found myself drawn to teaching children of all ages and their parents about their problems through talking, drawings that they could take home, copies of any imaging stu...
Reviews
She was able to breakdown the classes of different antibiotics and gives generic/brand names, dosages, and examples of when to use each one. We also discussed the most common emergencies you would see in an ER setting and how you would treat each one. A wonderful tutor with an incredible understanding for where you are at in your studies and what you struggle with.
- Leah D. from Tuscaloosa, AL
Ina was a great help in preparing me for my Health Assessment exams. She was very willing to work with my busy schedule and gave me as much time as I needed to cover topics. Ina is very knowledgeable and taught me in a way that I will be able to utilize the information in my future practice.
- Angela S. from Clay Center, KS
I am currently in an online family nurse practitioner program. As you can imagine, there is some very difficult coursework involved. Ina C. has been instrumental in assisting me to succeed. Ina is an amazing wealth of knowledge, and even more impressively, she has the ability to impart her knowledge in a very practical and understanding way. The two areas of study where I sought her help were Pharmacology, and Advanced Health Assessment Across the Lifespan. As you can imagine, the amount of information to try and learn for both of these subjects is massive and overwhelming. Ina was/is able to breakdown the material so that it is organized and understandable. Because of Ina's practicality when tutoring, an unexpected bonus for me was that this information became immediately usable. While in school, I am continuing to work as an ICU RN, and I already find myself applying my new-found knowledge in my day to day practice at work. Without Ina's guidance, I do not feel that I would have succeeded as well as I did in my courses. I must add that she also teaches important test taking strategies. There are many qualified tutors available through Wyzant, but Ina is at the top of the list. I am forever grateful for her guidance, patience, and mentorship.
- Kerry C. from Wailuku, HI
Ina really helped with understanding the concepts to the menstrual cycle, medications and treatments for STI?s and birth control options.
- Amanda C. from Christiansburg, VA
Ina helped me in finishing my peds SOAP note and understanding the diagnoses. Her help on this topic has been beyond reproach and she is very knowledgeable in what she does. She?s truly an influence for all to follow.
- Amanda C. from Christiansburg, VA
So helpful to talk through sticking points! Ina was knowledgeable in the areas I was unfamiliar or just didn't know. She was able to ask clarifying questions to help me process and understand the material.
- Maggie G. from Shelburne, VT
Ina is always helpful! She gives great examples to remember what you are learning! Makes it fun! The time always flies by! I have used Ina for pharmacology and health assessment. She is very flexible with her time and always available:)
- Summer C. from Lake Elsinore, CA
I?m so happy I found Ina! She is such a great tutor, she has a great personality and is so patient. I tend to stress before every test and Ina really calms me down and gives me the confidence I need to get through my tests. Best tutor ever!!!
- Morgan J. from Columbus, GA
Pharmacology for masters FNP! Excellent style of teaching. She assesses what I know, what I need to know, and stimulates my own thinking too. Very knowledgeable and very well prepared to conduct my class.
- Munira W. from Raleigh, NC
Ina is an excellent tutor. She helped my son in preparing for his Nursing Pharmacology exam which he scored an A on starting with a basic understanding one week before the exam. She challenged his thinking beyond simply memorizing the material and truly trying to understand why a question was right and also understanding why an answer was wrong. She was able to help him focus on the material that truly mattered and not get bogged down to much in the details. She is patient and also very flexible with her times.
- Kent B. from Scarsdale, NY
She is teaching me advanced pharmacology for an FNP program, and she is extremely knowledgeable and patient. Helps solidify things I already may be aware of and helps put things in perspective if I don't understand something. She helped me with my study style and gave pointers on how to study better for my exams.
- Cecilia B. from Orlando, FL
great way of explaining concepts with you, takes the time to make sure you understand your answer and go through all the step together, encourages your inner core to remember you are imporatant
- Michele R. from Central, UT
I like that she is not only knowledgeable about the subject--in my case pharmacology--but is interested in real-world applications. Sometimes we forget that we need to take our knowledge and apply it outside of the classroom and I feel that she can be a good resource. Ina is very personable and flexible and I enjoyed our session. I would recommend her to others as a tutor.
- Heidi B. from Grand Chain, IL
From start to finish, I found Ina?s lessons outstanding. Not only does she take her time to make sure I properly understand the content at hand, but she?s skilled at at making difficult concepts easier to understand by helping me get organized and emphasizing on ?need-to-know? information. Ina has a way of spicing up her lessons with a touch of humor and encouraged discussion to push me to think beyond what we had before. She also has an ingenious way of of bringing her own professional experiences into her lessons which helped further put the content into perspective. To call Ina an overqualified tutor is an understatement?she has been by far one of the most influential and dedicated tutors I?ve had the pleasure of working with.
- Julia V. from Brighton, MA
Ina will work with you to help you understand difficult concepts, working with your strengths to improve your weaknesses. She wants to teach you in the way you learn best and incorporates clinical scenarios, practice questions, and teach-back methods. Ina will meet you where you are at and work with you to help you learn how to succeed and study the class material in a way that works best for you. For instance, Ina really helps me understand the overall concepts by linking them to ones I already know and uses ridiculous or funny scenarios to help me remember the key topics and important information. I highly recommend her!!!
- Christa P. from Georgetown, TX
I really appreciated that she requested my syllabus and text book name so she can tailor our session to my specific course content. She was very knowledgeable and patient, and helped me figure out the answers to my questions to promote better learning and retention. Great help, will be meeting again!
- Christina H. from Virginia Beach, VA
Ina is top notch excellent instructor, very easy to talk to, very patient, explains material very well,on point all the time, loves what she does and it shows, would highly recommend she's awesome!!
- Eddie A. from Whitman, MA
Ina presents her self nicely and explain everything clearly to me, she's very good at tutoring. I want to say thanks, cause I see my home work become lots easier after her explanation on Anatomy and physiology courses.
- RONALD M. from Randolph, MA
She understands that everyone learns differently , teaches to your strengths while building on your areas that are not as strong Amazing ! Dedicated ! Gem!
- Deborah S. from Newton Highlands, MA
Search More Tutors in the UCLA Area