Ousman S. - USC Grad tutors SAT/ACT, TEAS/HESI, PTCB, GRE/GMAT, Biology, French, C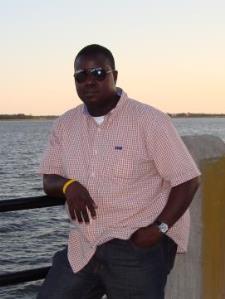 $45 / hr
Fort Mill, SC
30 miles Travel Radius

In-person + Online
I love teaching and training students to reach their full potential and be successful in school and in life. More importantly, I believe everyone has the potential to be the best they can be as long as they are made to believe in themselves, in their potential and innate abilities. I have had a lot of informal teaching experience as a Scoutmaster (woodbadger), volunteer in many student and professional organizations; and more formally as a undergraduate work-study student and graduate researc...
Reviews
Ousman taught me very practical test taking strategies that I would have never thought to use on my my own. He took his time and after a few questions and our first session he was able to identify my weaknesses. He provided me with material to so that I could still help myself at home in between sessions. Ousman is very knowledgeable on the Hesi and Teas material. My score went up 6 points overall and up 10 points on the individual sections of the test after only 2 sessions. I highly recommend Ousman for your Teas needs.
- Mia G. from Charlotte, NC
My oldest son, a HS Junior, and Ousmane have their third lesson scheduled tonight. We have been very happy with how much our son has liked the lessons thus far. Each week Ousmane shares his agenda, with both my 16yr old son and myself, for areas the most important for the common goal, to be successful in class work and to feel confident taking the SAT. We are so happy he and my son work well together. Ousmane is patient and intelligent and we are excited to have him on our team.
- Will B. from Waxhaw, NC
Ousman was a great help with his techniques and strategies in approaching many different types of questions to prepare me for my upcoming HESI entrance exam. He is very knowledgeable on all subjects. We went through each section of practice tests to determine my strengths and weaknesses. Thank you for all your help.
- Elyse H. from Houston, TX
The best and extremely good at what he does. Makes you want to learn and push yourself more to the next level. Just the type of support system you want next to you.
- Geraldine J. from Brooklyn, NY
He was on time and ready to teach and explain things to you. He is very honest and will explain things to you step by step. H3 give you all the details and everything is up to the students to do their homework too.
- Lily K. from San Antonio, TX
Mr. Ousman is a great tutor. He breaks the work down for you to understand; not only does he break it down, he explains why it make sense. He gives you great strategies for test taking and he helps you to recognize key words you should be looking for in your work. Mr. Ousman gives homework and he still goes over the work to make sure you understand what you did. He is the best Tutor and him helping me for my upcoming exam is a plus for me, I feel more confidence moving forward. I can't wait for my next lesson with Mr. Ousman and it will be soon; he is the best. Thank You, Nadia
- Nadia C. from Brooklyn, NY
Ousman is an extremely intelligent and patient tutor. He is very well-rounded. He helped me prepare for the Hesi exam under heavy time constraints. Ousman showed me tricks to help me reduce mistakes and achieve the correct answer. I followed what he told me to do and I did well on the Hesi exam. His tips on reading, vocabulary and grammer were spot on! I wouldn't hesitate to recommend Ousman for your tutoring needs. You will not be disappointed! Thank you Ousman!
- DAWN C. from Jamaica, NY
Ousnam helped my study for my SAT. He broke everything down and followed my every step of the way. He created a personalized plan just for me and was very flexible with the times he could meet. He has become a great friend of mine who I will continue to talk too forever.
- Khoa L. from Charlotte, NC
This man got me through one of the biggest obstacles in my life. I am forever grateful to this man. Because of him, he helped me pass my HESI on the first try!
- Charles C. from Voorhees, NJ
Ousman was an excellent tutor, he is very knowledgeable and kind. No matter how simple (silly) the questions I had, he always found the best way to explain it, and make sure I learn it. He knows a lot and he has a huge understanding of many topics like biology, chemistry, math and many more, and he is able to explain things in the simplest/logical way that a regular student can understand it, while making you laugh and have fun while you learn. I only had him for four sessions before my test day, and I wish I had contacted him way earlier to have more time to work on the test together. However, within that short period of time Ousman gave me clear and precise information about how to approach the test, and strategies to improve my chances to get a better score than the first time I took this test. I highly recommend him, he really cares and takes seriously the fact you want to do well on your tests. Plus, he is very open minded, fun, and extremely well educated. He made changes in his calendar to be able to tutor me at times convenient for me, even though it was very late at night for him. I took my test and I got a way better score than before, and I am certainly asking Ousman for tutoring once I get into nursing school. Thanks a lot, Ousman! Merci! Gracias!
- Claudia B. from Santa Cruz, CA
I recently joined Wyzant in hopes to find a long term tutor I could trust. Ousman more than exceeds my expectations! Within our first meeting, he provided me with a plan of action to suit my needs, accompanied by worksheets and websites to refresh my memory of GRE topics. As I approach my third attempt of the exam, I feel confined that Ousman will provide me with the tools necessary to score as highly as possible!
- Emily W. from Charlotte, NC
Ousman has guided and taught test taking strategy and helped to fill in gaps in knowledge. Great tutor! Teas test is this week. Can't wait to see the scores and share the results. These tutoring sessions will help though out my education.
- Julie D. from Clover, SC
Ousman helped my son prepare all summer for both the SAT and ACT tests and we couldn't have been more happy with his diligence in getting him prepared. Ousman is a true gentleman as well, someone you'd love to have rub off on your kids. He has a way of articulating complicated information in a way teenagers can understand. He also goes above and beyond, having texted me and my son the night before his SAT and ACT just in case he had any last-minute questions. Superb tutor.
- Scott S. from Charlotte, NC
Initial session went great with Ousman and my son. They connected well and I'm confident he will be a great tutor for my son. I'm excited to see the progress.
- Kristen L. from Fort Mill, SC
Ousman is one of the nicest people I've met! We hired him to help our son review for the ACT, as he took Math 1 in 8th grade and Math 2 and Math 3 in 9th grade - and remembers little of it anymore. As a result he did not do as well on the Math portion of the ACT as we would have expected. Ousman reviewed the math and science portions of the ACT and also reviewed test taking strategies with our son to insure he would do as well as he could. He just took the ACT last Saturday so we don't have the results back yet but based on his feedback we are very hopeful that he earned a high enough score to easily gain entry into his preferred schools. Thank you Ousman - we greatly appreciate your guidance, expertise and support! We will contact you when it is time for our daughter to start ACT prep!
- Lisa H. from Charlotte, NC
My son had several sessions with Ousman to better his score on the SAT. Ousman took the time to teach the required techniques and strategies for taking the test. He is a great guy, and a pleasure to work with. Would absolutely recommend!
- Tony D. from Concord, NC
His style exudes confidence in learning that is contagious. Very knowledgeable, approacahable and thorough along with an ability to motivate the student. Highly recommended
- Michelle H. from Clover, SC
We met to discuss test taking strategies for the SAT. First of all, he was willing to meet on short notice on a Friday evening! He provided many useful tools and strategies. My student left the session feeling confident and prepared for the exam. My student stated that he used many of the lessons and strategies he learned from Ousman including time management strategies. I'm grateful that we met Ousman!
- Crystal J. from Charlotte, NC
With a cognate-based approach, Ousman presents French in a manner that is more natural for a native English speaker. Salutations were taught along with idiomatic phrases that are used in the francophile world.
- Jared L. from Charlotte, NC
Excellent tutor, he is very open to help you with your needs, and goals. He is very knowledgeable.
- Sandra P. from Charlotte, NC
Search More Tutors in the UCLA Area